Another trip. I go to the airport, I'm about to discover a part of the Balkans unknown. The above image is the notebook that will become my travel companion for a few weeks.



Bal- means honey and -Kan blood.


At the moment if connect me an electrocardiogram of hospital to check my vital signs a straight line would appear to, pulseless, No emotion.
Then... are why I still traveling? , I hope to answer this and other questions at the end of the trip..., you may want to give any strong emotion to "potato" that I have as a heart to feel alive? …


With the takeoff almost vomiting stink olives I ate at the airport, sell own airplane food without being still inside.


It seems that lately have been all agree to return to repeat the same things that are telling me for a long time and the truth, I would have liked to be questions and not statements without debate, such statements include :


– Do not go to that country, is dangerous.
– Like to see poverty and people struggling.
– That country does not exist.
– Take a vacation of truth, Beach and sun lounger.
– What you want to do is crazy.
– Where you go there is nothing to do, travel to the other side.

... among others.


As I said before, I would have liked that these statements become questions.

People who know me know that I do not follow global cannons which are holidays. I am not going to say you are a holiday because each person has their own concept, but a trip should be a stage of life where you are willing to listen and learn. On a trip you sometimes spend it wrong and learn from that, In addition to assess what we have gives us a global vision of life, society, our role in the world and helps us to draw a roadmap for our return. I let many things in the pipeline and may one day expand this information, but at the moment I cannot escape the opportunity to transform the previous statements in questions, that it will be responding alone along this travel diary.

I am in control of customs of Tirana and "potato" starts beating what is there behind the customs control? ... I'm inside, no surprises, absolute normality, stands selling products and people with the sign of the hotel name.
In a moment I tea me a SIM to the phone and occupy the last berth free of the minibus, Sorry for the people who wanted to get behind me "c' c'est la vie ', another day will touch me meet me outside.
I arrive at the hotel and first "surprise" me want to charge more using different arguments. Unfortunately for them they gave with a tough nut to crack, I kept me strong and everything was like silk. I like to reserve the first hotel night, hours in a country that has not visited before are vulnerable because of fatigue.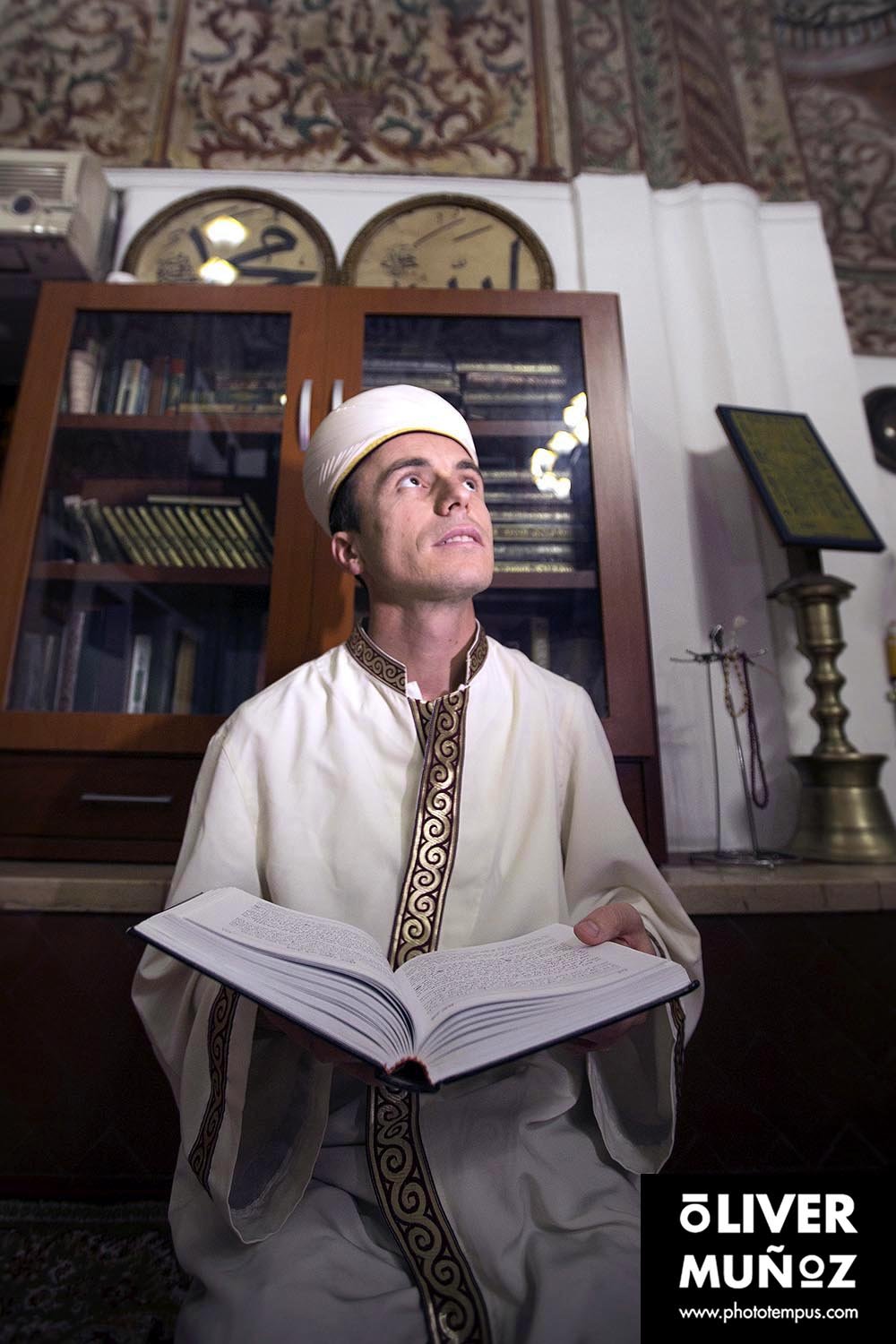 I visit the mosque of Xhamia e Et ' Beut hem in the Centre of the city of Tirana, belongs to the Bektashi order, a Sufi stream to read the Quran and the Bible among other sacred books.



Kindly invite me to convert me to your order, but for the moment I prefer not to enroll me in any religion, too much responsibility for me. We talked a while and I took a few photographs.



It took something in the Sky Tower of Tirana, It rotates slowly and progressively 360º so that customers have a panoramic view of the whole city, suddenly I see a football match at the stadium, NOT ME IT COULD LOSE!!, the waiter looked at the clock, are 10 minutes for your final, and who knows if I will have another chance to see the stadium in Active. I threw a few coins in the tray and legs you want. I arrived miraculously, still playing, all eating pipes... and the most suffering nails. Result : Tirana 0 – Vllaznia 0 .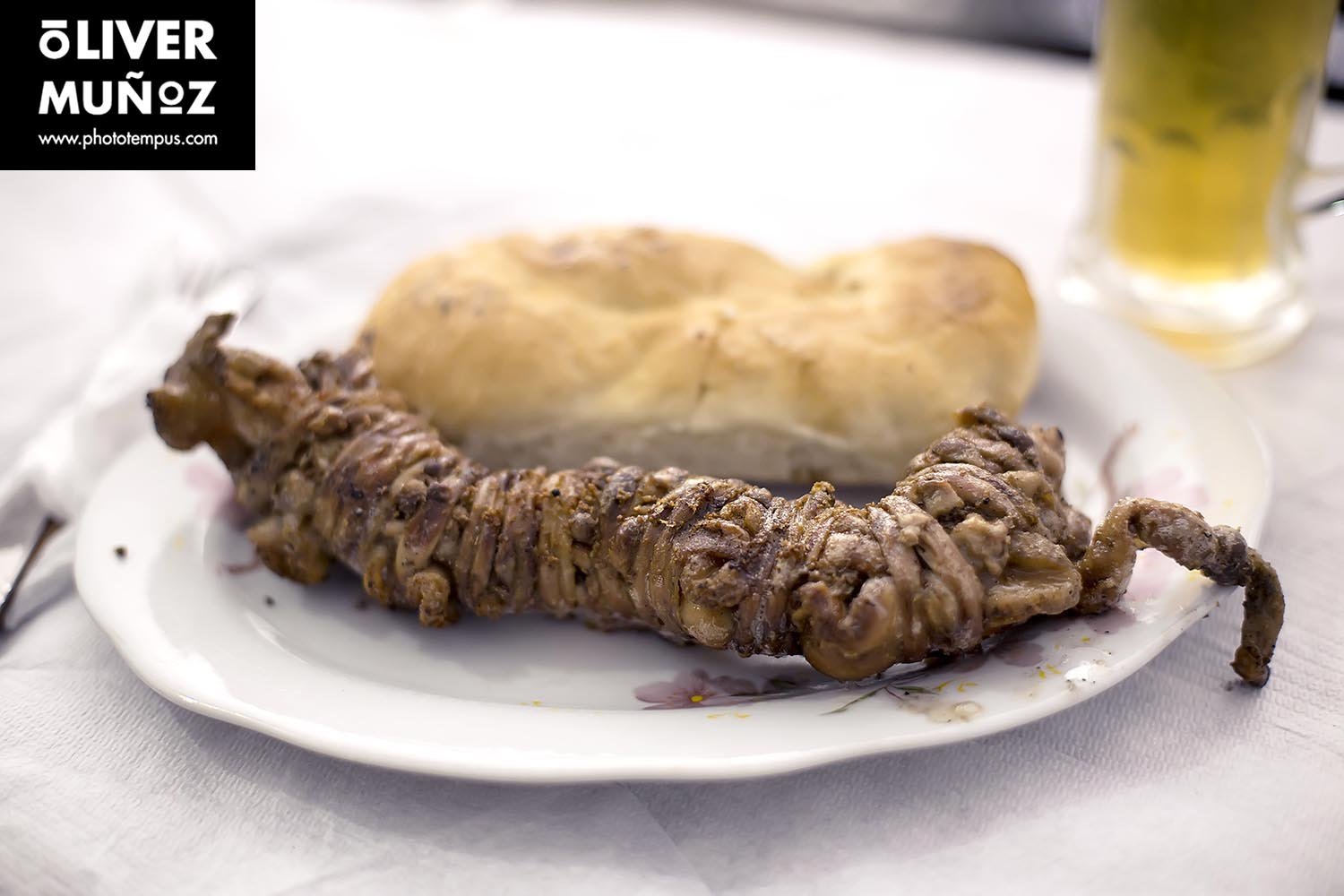 I choose a place to eat, for me it is not an easy task, always want to taste the typical dishes of the country. There were many nice restaurants, but there was one run by a woman more full of pots and where cleaning shone by its absence. I don't like dirt but the place was full of local people, "guaranteed success" thought. I ate kukurec, something like a sausage made with intestines fried lamb. It is a dish cheap of Albania, appreciated but very greasy, attention! only suitable for meat lovers.


There are guidelines in my travels which I cannot change, for example the fall sick when I go to a good restaurant and am instead immune to the food Street, will I be allergic to haute cuisine?, to answer this question I should eat something prepared by Ferran Adrià.



Although many people don't know it, are very few monuments of Communist origin in Tirana, most are of Italian origin. Among the Communist constructions are still on foot: the pyramid (in the upper picture), the Opera House and the National Museum of history. In the place where is established the enormous statue of the Communist Enver Hoxha, that it was 40 years in power, They planted a beautiful tree. When the dictator died the population destroyed nearly everything you built communism.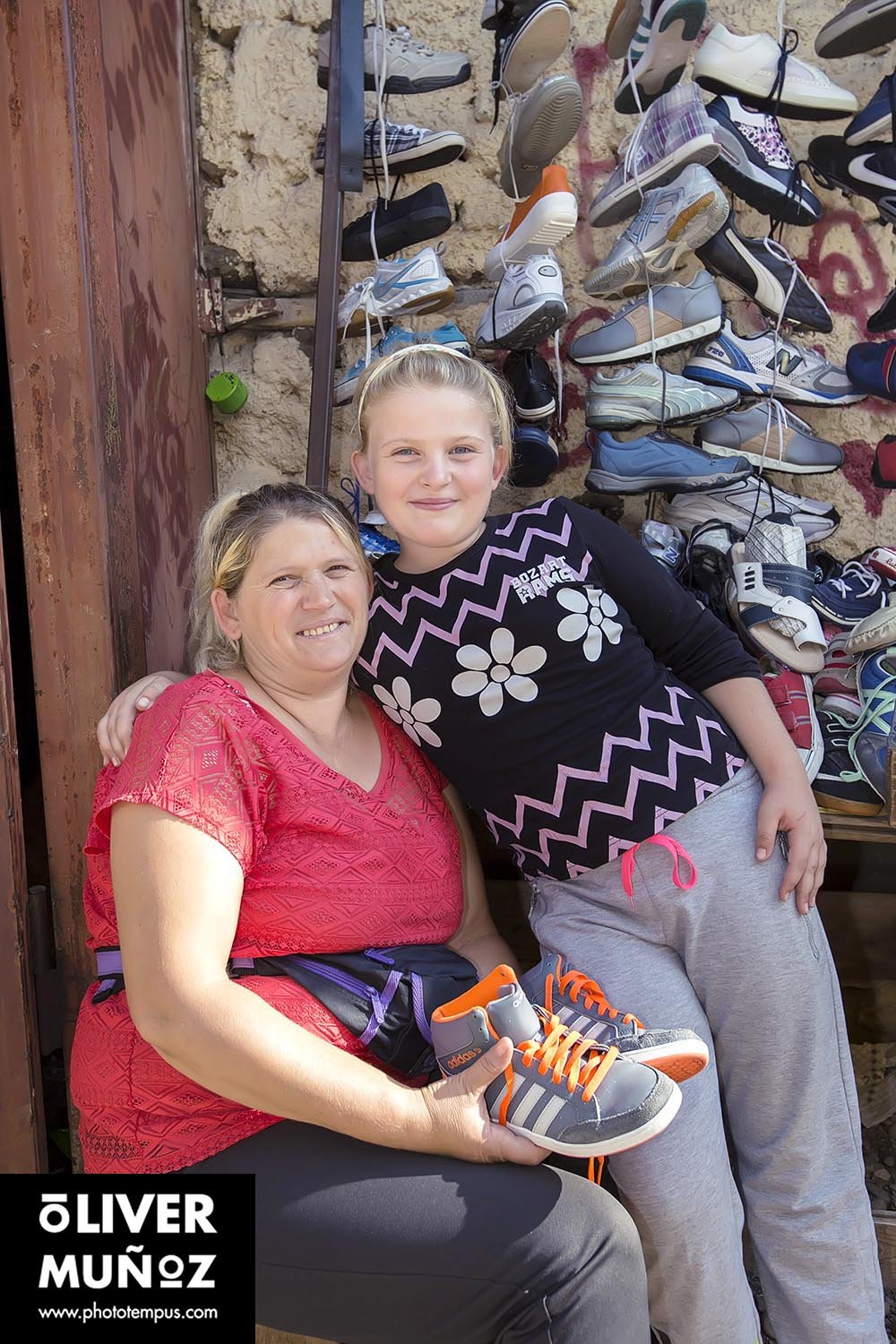 I recommend a visit to some of the city's markets, There are many, all similar but very entertaining, among them are the Tregu Çam ( very close to the Centre ), market around the Medrese, railway station market ( Stacioni i Trenit in the street Reshit Petrela ), central market ( in Pazari i Ri ).



Another of the interesting places in the city is the statue shaped Eagle of the coat of arms of the country. It is built with bullets, as a symbol that will protect Albania coast.



When I get attacked several questions to a different country… I do photos? I don't know if Albania will be a good place.
Find something interesting, I take some pictures, I see how people react, looks, gestures, I learn how to deal with them and understand the difficulty or simplicity of taking photographs in the country so the volume of images that I make daily, and that I can use for my purposes.
Warms me finger and doubts dissipate, This is repeated over and over again on all trips, but the end is always the same, everything is on wheels. I reeduco me over and over again, learning becomes to assimilate, is it restructured in my head again, they change only some nuances, on each trip back to understand for me photography is like cycling, You'll never forget.



Sometimes I worry if I can visit all that I have planned. I have learned that it is only a matter of time and effort, If I persist and have the time I can see what was planned, even if I do not have information, local help is always essential, Although it is necessary to contrast the information.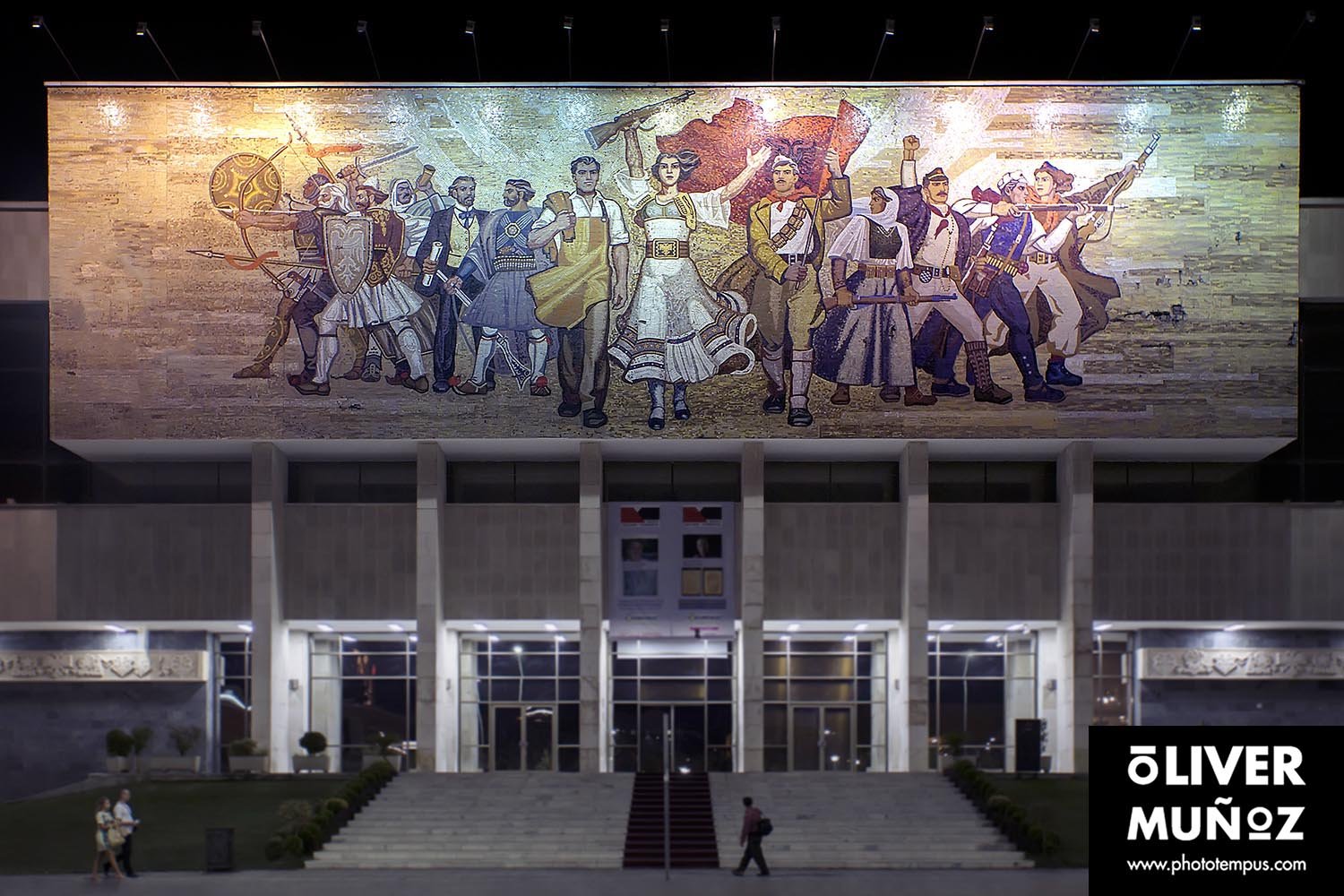 I visit Tirana Skanderbeg square, almost all the main squares are called equal, is the national hero of Albania. The real name of the hero is Gjergj Kastrioti, but he is known for Skanderbeg, a name that the Turks gave him when they abducted him. It was raised in the war, and upon his return to Albania fought against those who had taught him to make the war to free his people from the Turkish invasion in the middle ages. At his death, Turkey invaded Albania, that it was 500 years under Turkish control. In 1912, with the help of the Austro-Hungarian Empire declared its independence from the Ottoman Empire.



Skanderbeg square know to sympathetic characters of three different religions, one is Catholic, other three Orthodox and other Muslims, all together playing a Domino in complete harmony. Religions coexist and complement each other with absolute normality. Do not take to explain that they, the Albanians, refer to their country as Shqipëria.



Start the tour, I am writing to Theth National Park in search of something that I don't know if I'll find, the traditional life of the mountains.



Along the way I met another tourist who asked me why had studied photography at the University if that could be done as an autodidact. The answer to this question is very broad. Not have taught me to take photographs at the University, each person has his style and his taste for a type of photography, the mine could be described as documentary. At the universities give you a broad base that covers many aspects and then each, a self-taught elaborates that fancy, as in all academic formations. To answer this question always put the same example:

I can paint the front of my house, very different is that paint it well, I can be a painter, but I have a long learning to do well. Then if I do photos with my phone I am photographer? I would say yes, but you need more time and manage other cameras to do it properly.



I go back to Shkodra with the intention of crossing the Lake to Fierze.
The Komani Lake extends between mountains, the pot makes stops in the middle of nowhere, Board where you can and people sometimes appears out of the, without any accommodation or town view; Sometimes it seems that are lying among the trees whole days and that they awoke upon hearing the transport.



There are one or two boats a day, Depending on the amount of water and season. At one of these stops a villager I wanted to kidnap to stay to live with them, but I did understand that I don't want to work the land and amid laughter let me upload to the pot again.



The Lake was artificially to produce energy through a hydroelectric.



The boat met a person from which I learned a little more of the Albanian history and step provided me with a car and a driver who would take me to Kosovo and over invited me to coffee, Another example of the Albanian hospitality. It could in fact have free traveled throughout the country thanks to his contacts. He told me that traditional Albanian music recounts with some edges of the traditional stories of the country. For this music, they use traditional instruments such as for instance the Çifteli, a kind of guitar with only two strings or the Fyll, Albanian traditional flute.



I make a stop in Kukes, a small city where I met Skanderbeg in person, took refuge in the library, next to the stove, While they reshape one of the squares of the city, where were you building an altar.



In the same library is one of the three "American Corner" that exist in the country, in them there are many activities, from discussions in English to American news magazines reading or viewing of films "made in Hollywood". This is a test of the sympathies that feels the Albanian people to North America, It helped them in their release of the Hoxha Communist regime. Even the mother of George Washington, the first American President, was Albanian.
This is the only European country which never invaded another country or started any war, they simply defended themselves from attacks by others.



I'm in Peshkopi, one of the most authentic places in the country, It lies on the slope of the Korab mountain, the highest of Macedonia and Albania.



There are very beautiful villages around, for example Muhurr. Some villagers tell me their adventures to get to any of the European countries. In his adventures never missing trips on boats of goods or cargo truck, hidden inside. Also explained me in many restaurants or hotels don't want them because many countrymen arrive there with put and ticket in hand, nothing more, creating bad reputation by leaving the place without paying.



They tell me that they live every day, that you earn to buy tobacco and coffee, Unable to do future plans. While in cities the situation improves slightly the overall situation is not encouraging.



Retirees paid pension Yes, but it only enough to buy bread of the day. The biggest work until they no longer have forces to do so.



Ask me how I do to reach out to people and portraying them spontaneously, one of the ways to do is talk to them... or try.



This is the end of the journey, I must return, my flight out of Tirana and me were a couple of things to see, including the sale of birds, near the market Pazari i Ri, Christmas sell turkeys, Although they also sell pigeons, of which are very fond.



During the trip I have had outdated information that exists in the network on the country, that is because of the little tourist visiting it, the most concentrated in the coastal areas, the tourism of Sun and beach sells a lot.



Of Albania people liked it, in the hospital I have ever known, and the life that make Street, they are locked in house.

If anyone wonders by the mafia... I have not seen any place, in no time I felt unsafe or with fear that I steal, on the contrary, everyone wanted to help me. As some already know, albano-kosovar mafia was created out of the country.


You can see all the images to full screen in the section of Photographs.