Not a single postcard in all Bangladesh, and not me strange, is a country without tourism, foreigners come for work and are concentrated in the capital Dhaka.




The country became independent of the India in 1947 as East Pakistan and later in 1971 returned to independence, This time from Pakistan. Every year is celebrated the independence day, A 26 March, with many activities, especially in urban areas. Held the 26 March of every year, because so declared it their Sheikh and President Sheikh Mujibur Rahman in 1971, Although not got it up to the 16 in December of the same year, to defeat the Indo Pakistani forces .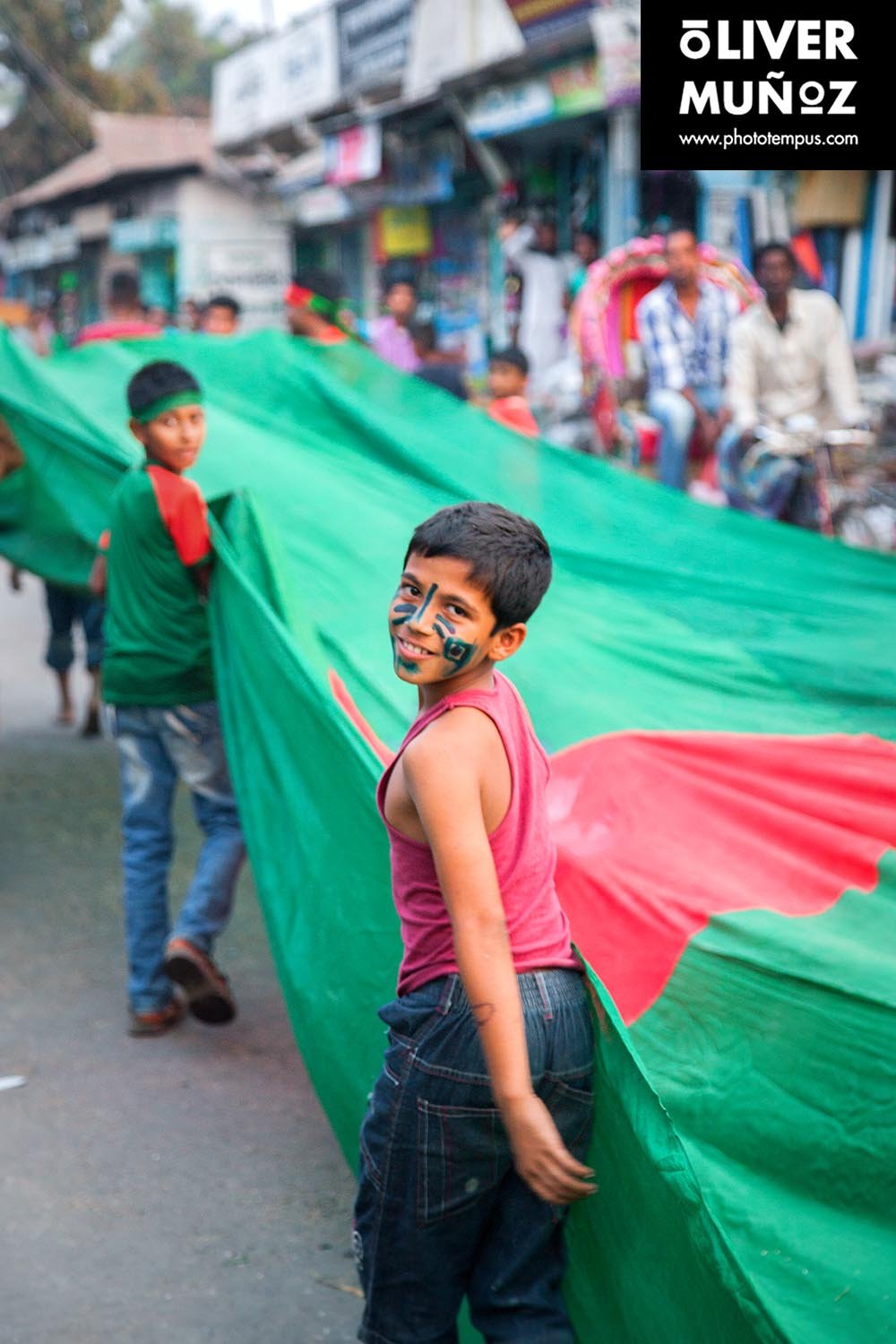 We cover the towns and streets, one after another, without a single tourist in sight and I wonder if I'll be a freak. Each town house has its puddle where clean, are asean and showering.



We are like movie stars, even in the capital. Help us at all times and know where we came from, or simply say hello interested, without asking anything in return. During the trip I was interviewed 3 different TV channels.



Haggling is always present, but the majority of people are honest and not inflate prices, the change of the purchase is almost always correct, except for those working in the sector transport, It will try to quadruple the price in any way.



It is one of the countries with the highest density of population of the world, approximately 160 millions of people on a surface 3 times smaller than Spain. It is impossible that we do not observe at all times, they are very curious, stay of standing in front of tourists, a circle, a Roman circus that is created spontaneously when a tourist is stopped a few minutes, as if they saw a Penguin in the desert. Some are left with their mouths open and cigar dropped them.



The only tourists who visit the country are mostly businessmen and some tour scheduled in the places of greatest interest, such as the Sundarbans or Srimangal tea plantations, where you can also visit some tribal communities such as Adivasis, kashia, types, Tipra, Manipur…



Currently there are no postcards for sale in Bangladesh, but their 125 kilometers of beach yet to exploit and rapid growth can lead to short hundreds of resorts.



These images have been made together with the photographer Daniela Lee.


You can see all the images to full screen in the section of Photographs.