One of the most vibrant cities of East Asia. A city that leaves no one indifferent, You may like or not.



You have more than 8 million inhabitants and a complex network of transportation, some as curious as the waterway network, called "khlong", they make huge Bangkok human spider.



The capital of Thailand likes to be rediscovered again and again by the tourists, the possibilities are endless and the rewarding experiences, from spicy food to the famous Thai massage. It is a city that surprises you constantly and in which everything is possible.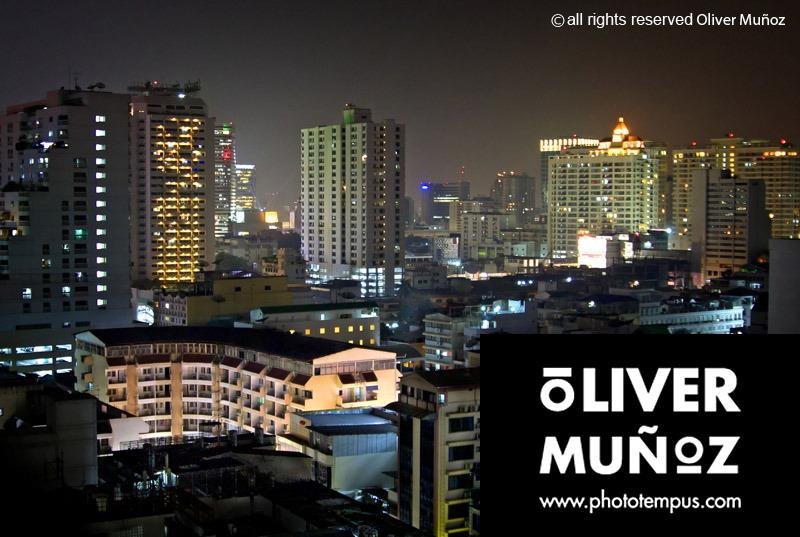 If you visit Bangkok would not be bad idea go to the dentist or health elsewhere. They provide the same treatments than in Europe, but at derisory prices. I empasté I 5 grinding wheels, cost me 40 euro and empastó me another gift (too many sweets !); all with European team, highly professional.



Mistrust of the sellers of diamonds, among others, is the most typical scam. Are a real mafia and are very well organized, I never before saw so well organized human networking, the TUC-TUC ( or motorized taxis ) they are in cahoots with Jewelries and these in turn with Thais who will you speak any language. Motorized taxis are always in the center of the majority of scams, they will try to gather all the information that you can, be precabido. But this does not frighten them, Bangkok is fascinating !!. You can see all the images to full screen in the section of Photographs.