If reside by the center of the Havana it better is ask "of where part the journey", It is a ferry fast to Casablanca, the origin of the Hershey train station. Although also is you can reach it by road, but is more tedious because you must cross all the Bay. You can consult departure times in the same season or at points of the capital information.


Already in Casablanca, and if Needless to you some time while waiting the train salidadel, You can visit the statue of Christ and its viewpoint, from where you can see across the Bay from Havana.


This line of railway was founded in 1916 and in brief is electrified to transport the products of the Corporation chocolate Hershey, had large tracts of land between Matanzas and Havana. With the time also offered service of travellers, stopping in different populations, as Hershey Central, Jibacoa, Jaruco, Canasi,…


This train is the only of island that those foreigners pay as local. Route banknotes continue to be made by hand.


In the Decade of them ninety it company of Ferrocarrils of Catalonia decided to put to the sale some trains that were known as "granotes" ( frogs ) by their green color and big headlights. These trains provided the service of passengers Barcelona – Vallès by the company FGC. Is built in the workshops of Sarria in the Decade of the forty. Not managed to sell a few trains so outdated technologically, at that time already had almost fifty years. Then decided to give them eight trains to Cuba, in this way could continue offering service of passengers between Matanzas and Havana. All indications continue to be in catalan, but most of the buttons and indicators stopped long ago.


Currently trains have repaired over and over again, conditioning with the materials of that pleasant. In fact there is already little transferred eight trains, they have been desguazando to take advantage of parts. The continuadad of the passenger service is in jeopardy due to lack of parts, they have only two locomotives currently.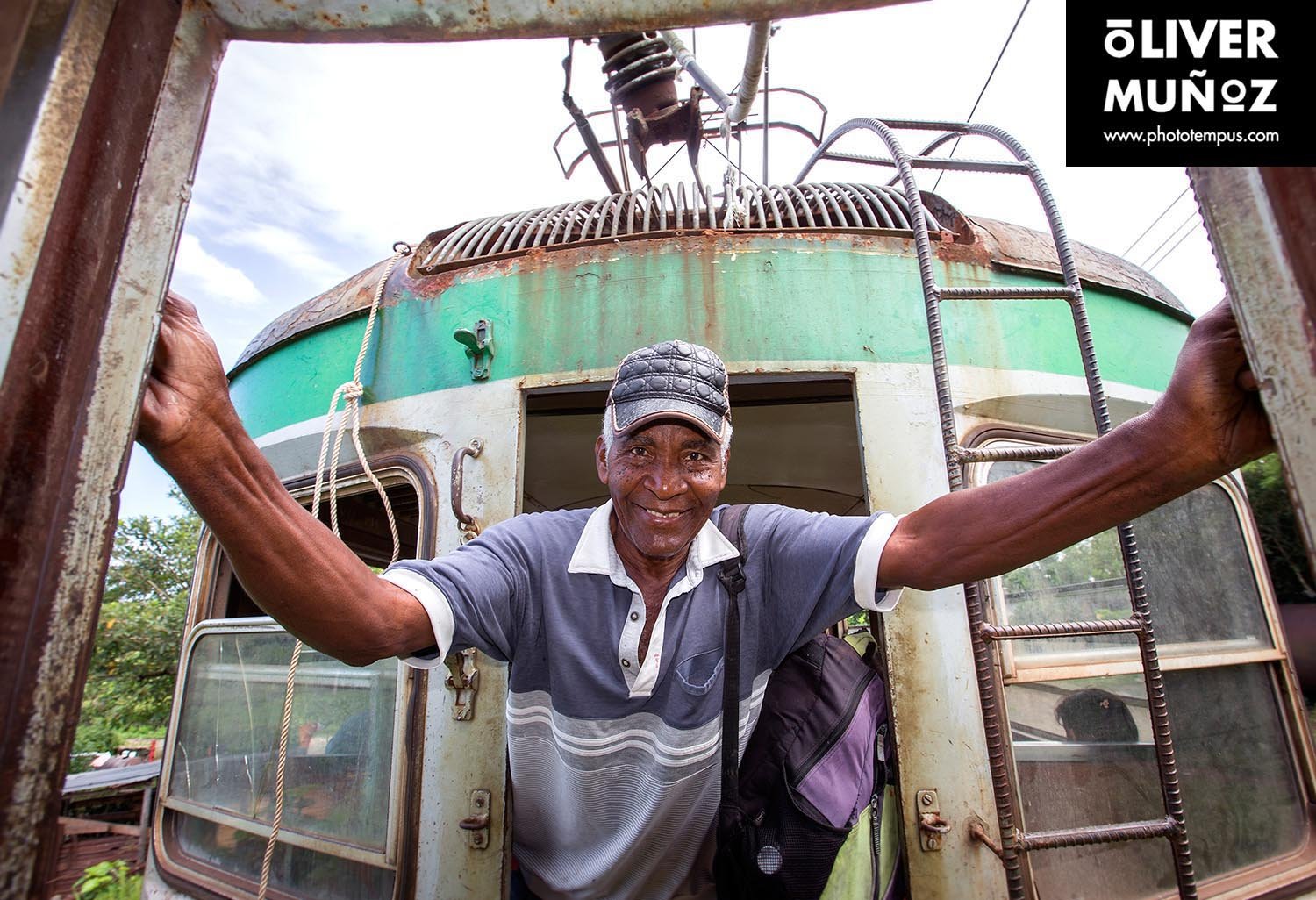 The beautiful landscape and the conversation with them sympathetic travelers will make more bearable them three hours and half of duration of the trip, If there are no faults, you tend to be frequent.


You can see all the images to full screen in the Photos section.